It often seems like our phones always run out of juice at the worst moments. A smartphone battery should give you at least a day's service before running flat. But we all know this doesn't always happen. BatteryXchange is the country's premier smartphone battery exchange platform. They give their clients access to multiple battery exchange locations across the country where they can pick one and recharge on the go saving them time and money. They approached plecco.net to develop a website and app for their battery exchange service.
Product Description
We developed this battery rental application for renting out rechargeable phone batteries online. The goal was to make it as easy as possible for people to rent a battery from a kiosk and then return it within 24 hours to the nearest stall. The project required planning, designing, and implementing multiple changes in an existing system. This included creating custom user interfaces on web/mobile devices, integrating third-party services for payment, and merging a map to help locate the closest BatteryXchange kiosk.
Tech Stack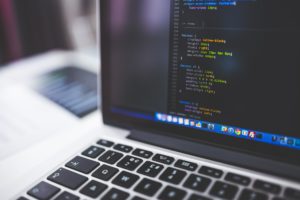 Android- Java
iOS – Swift, Objective-C
Website – WordPress, PHP
How We Built BatteryXchange App and Website
In our project's first phase, we conducted a thorough requirement study. We spoke with potential customers to determine their specific battery exchange service needs and expectations. We also held discussions with the client on their business requirements. Further, we analyzed data regarding usage patterns to decide what needed to be fine-tuned about the UX and UI.
Our first assignment was working on the BatteryXchange website, built on WordPress Content Management System. We modified the site to make it more user-friendly by updating the home page with better graphics. Our development team developed an 'About Us' page that explains our client's goal. We also created a 'Talk With Sales' page linked with SavvyCal. This enables our client to schedule meet-ups with potential partners easily.
The main purpose of the site is to increase app downloads. Therefore, we integrated links to Apple and Google Playstore pages where clients could get the BatteryXchange app.
To increase the product market uptake, we advised the client to develop both the iOS and Android versions of the app. We picked up the iOS version from the previous developers who had initiated the project in Objective-C. Our tech team finalized the development and deployed it to the Apple Store. We developed the Android application using Java.
We focused on creating a seamless user interface in the app. Seeing as users would only use it on a need-to basis, we opted to go for a simple but optimal UI for the app. The 'Home Page' features a map showing the closest kiosks where clients can pick up batteries or drop one off after use. The front end also has a button that enables an inbuilt QR Code scanner that allows users access to batteries.
We linked the app to an e-wallet that users can safely recharge using different PSPs. By swiping right, the user gets to access their user board which features the wallet.
Notable Details
New functionalities– We have recently added functionalities to the BatteryXchange app, such as notifications and a 'pay-Per-Use' model.
Fining system– We have introduced a system that enables our client to charge users for lost batteries.
Backend Changes– We have introduced a metrics system to enable the admins to evaluate the performance of their kiosks.
We manage our client's cloud infrastructure and ensure users' data is secure.
Result
The application has been a success for the company. The app has been downloaded over 500 times from the Google Playstore and Apple Store, with tens of daily users and hundreds of monthly users. In 2021, the BatteryXchange app was feted for having the 'Best Customer Experience' at the Global EnergyTech Awards.
Since its launch, it has helped the firm expand its operations to new locations and increase its customer base. The app works seamlessly on different platforms, including Android and iOS devices.
It is also in line with the company's vision of providing affordable battery exchange services to customers across the US, who can now avail themselves of these facilities without worrying about a dying phone battery.